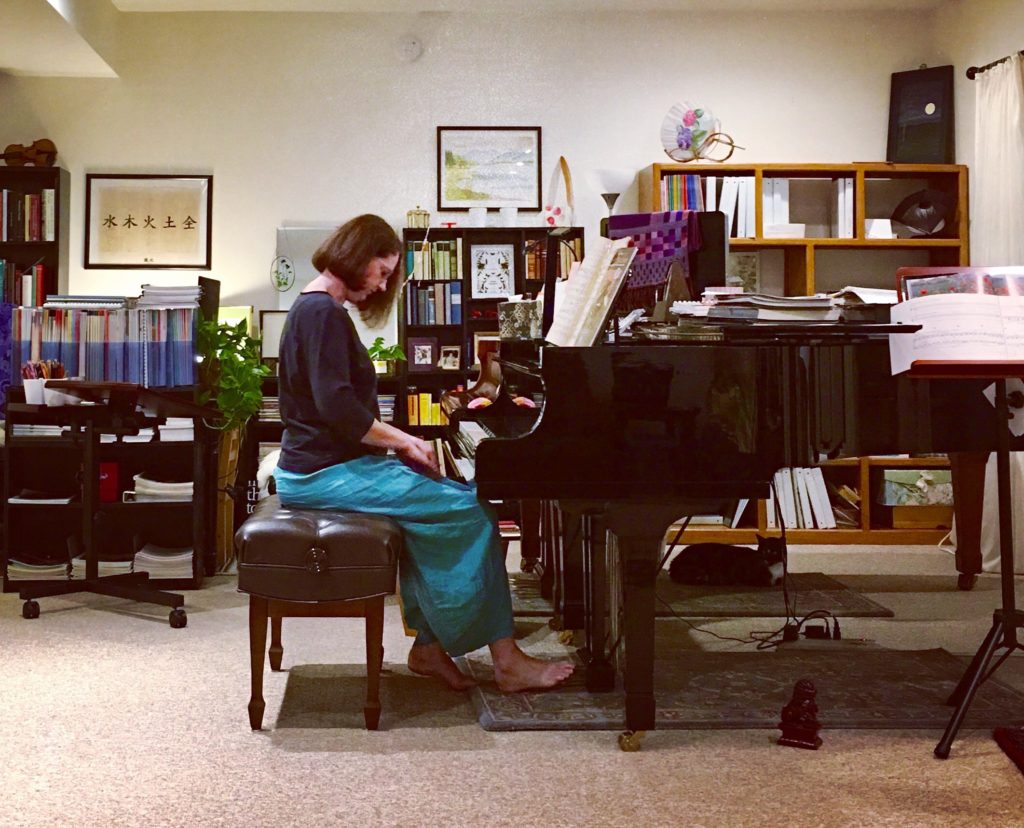 My name is Sibylle Kuder. I was born and raised in Southern Germany where I studied piano with Barbara Fry, Winnenden/Stuttgart, and Andras Hamary, Stuttgart. I cherish the memory of masterclasses with Bruno Seidlhofer, Vienna; Elza Kolodin and Edith Picht-Axenfeld, Freiburg/Breisgau, and many others, in Germany as well as Italy.
I am very fortunate to have a multi-cultural musical heritage: growing up in Germany, studying with a Hungarian teacher who received her training in Austria under the great Viennese pedagogue Bruno Seidlhofer. Frau Fry insisted on the best in everything: from using Urtext editions to practice and performance. She supported and lead her students along the way to mastery, something I hope to now pass on to my students.
At Kansas State University, I attended the Graduate Program, studying piano performance with Robert Edwards, and piano pedagogy (the art of teaching) with Virginia Houser. I was given the honor of performing in McCain Auditorium after winning the 1995 Concerto Competition. I continue to attend master classes, workshops, conferences and conventions.
Currently, I am a member of:
Music Teachers National Association (MTNA),
Kansas Music Teacher Association (KMTA),
Manhattan Area Music Teacher Association (MAMTA).
Over the past 25 years I have taught all ages and levels, including non-major piano classes in the Music Department at Kansas State University, in addition to private, partner, and group lessons for children and for adults.
I have consistently been able to provide dedicated students with the preparation necessary to compete successfully at local and state competitions and auditions.
Ever since I started to learn to play the piano I've been interested in improvising and composing. In 2017, I started to self-publish at sheetmusicplus.com
2016 Chinese Spring Festival Gala in McCain Auditorium at Kansas State University.

2017 Goldberg Variations Aria da capo e fine  in All Faiths Chapel at Kansas State University.

2019 District Fall Auditions at Kansas State University

Office Hours:  Mon – Fri  9AM – 9PM
Teaching Hours:  Mon – Fri  12:30PM – 7PM